Award set up by the Foundation
The "Lebendige Stadt" Foundation presents a Foundation Award each year in recognition of innovative civic projects such as particularly outstanding cultural and civic marketing events, successful city displays comprising elements such as light, sound and water (as temporary or permanent installations), and projects in the field of building conservation and tourism, especially if these are of cultural or artistic value.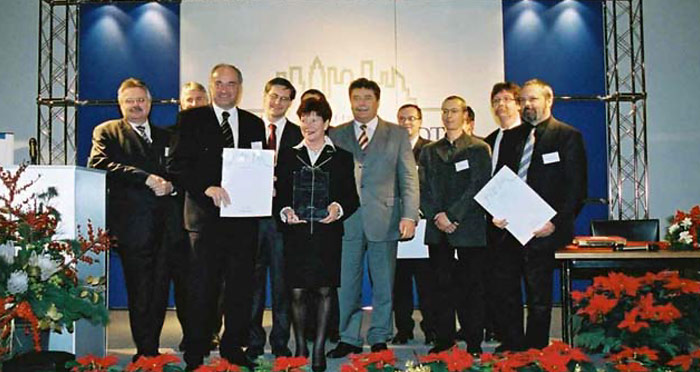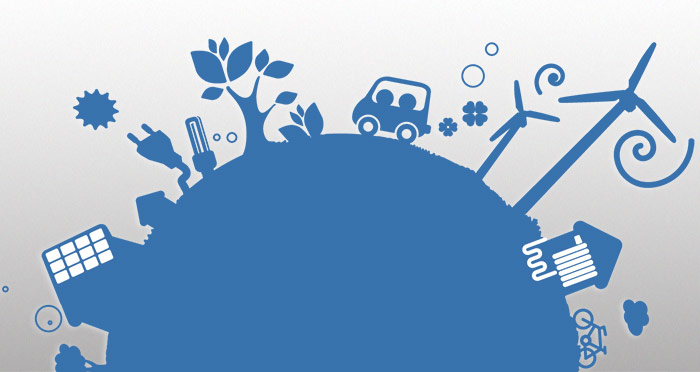 Fondation Award 2002
the redevelopment of industrial city districts and wasteland
Foundation Award 2002
Award ceremony in the Historic Town Hall in Cologne
"2002 Foundation Award" with cash prize of € 10,000 goes to Duisburg
Honourable mentions for Amsterdam, Großenhain, Saarbrücken and Vienna
In 2002 the Stiftung "Lebendige Stadt" Foundation presented its annual award, now in its second year, to "Innenhafen Duisburg Entwicklungsgesellschaft mbH" for the revitalisation of the Duisburg´s internal port. In the presence of the Lord Mayor of Cologne, Fritz Schramma, the Foundation Award, which carries a cash prize of € 10,000, was presented to the winner in the Historic Town Hall in Cologne on Thursday, December 12, 2002. The topic of this year´s competition was the redevelopment of industrial city districts and wasteland.
In its announcement of the winning entry, the jury chaired by Düsseldorf architect Christoph Ingenhoven said that the formerly industrial site measuring around 60 hectares had been transformed into a vibrant city quarter offering quality residential, service, leisure and cultural facilities and that the project served as a model for other towns and cities. Now that the internal port has been redeveloped, the city centre extends all the way to the main port district, further enhancing the modern image of a city that used to primarily defined by its ties to the coal, iron and steel industry.
Alexander Otto, Chairman of the Board of Trustees, and Dr. Andreas Mattner, Chairman of the Executive Committee, were delighted with the high number of entries for the award once again this year. In total, over 130 projects were submitted by cities, municipalities, architects` firms, development companies, investors and students. 2002 was also the first year that foreign entrants took part in the competition for the Foundation Award: the entries from other countries included projects from Austria, Poland, the Netherlands and Switzerland, and there was even an entry from Australia.
Due to the high standard of the entries, the jury decided to announce honourable mentions for three additional projects: the "Borneo Sporenburg" eastern harbour district in Amsterdam, the 2002 Land Horticultural Show with cultural centre and castle in Großen-hain/Saxony, and the utilisation concept for the halls of the former Burbach railway repair factory in Saarbrücken. A special mention was given to the planning concept for the new "KDAG-Stadt 2002" city quarter in the 12th district of Vienna.
The 2002 Jury
Chairman of the Jury, Managing Director of Ingenhoven, Overdiek und Partner
Former Lord Mayor, Freiburg
Saxony State Secretary for Civic Construction and Housing
Dipl-Ing. Gerd-Rainer Damm
Senior Executive, Ministry of the Environment, Saarland
Editor, Frankfurter Allgemeine Zeitung
Managing Director, Societätsverlag publishing company
Prof. Dr. Ing. Gerhard Glaser
Director of the HPP architects' firm
Managing Director of the RKW architects' firm
Managing Director of the von Gerkan, Marg & Partner architects' firm
Senator for Civic Development, Berlin