Projects
Following an evaluation of its activities to date, the Foundation is committed to bringing a sharper focus to its support and promotion activities in public urban spaces. These activities can be assigned to the individual core themes of the Foundation – light, green or developed space - or simultaneously to more than one of these themes.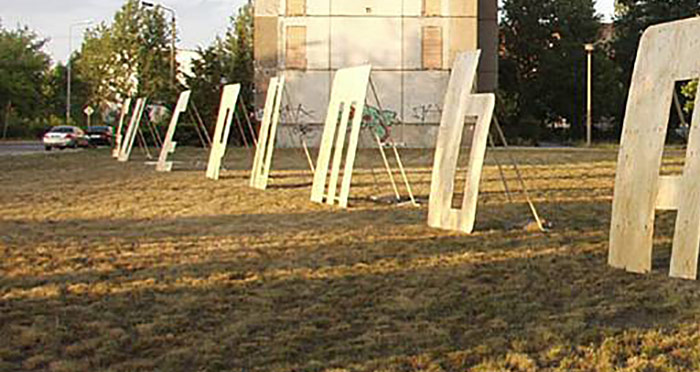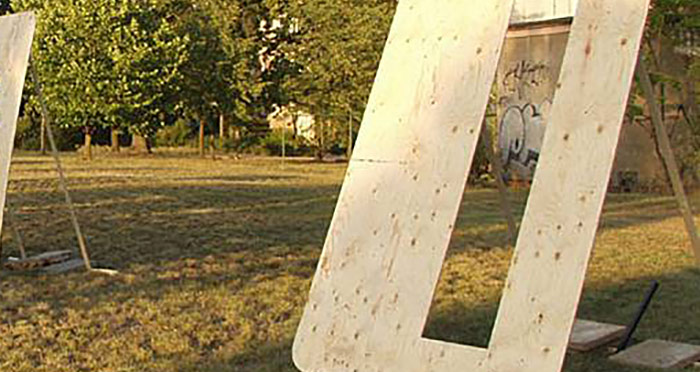 "Ingenious redevelopment – the artistic prefab highrise"
The end of an era is also the dawn of a new age: in the former model Socialist town of Hoyerswerda (Saxony), 37 artists, theater professionals and film makers staged imaginative art projects to accompany the demolition of a building in the cement-slab highrise quarter of the Neustadt district.
The overall project was initiated by the "Spirit of Zuse" association and supported by the "Lebendige Stadt" Foundation.
The setting for this art happening was the demolition of a prefab concrete slab highrise – from the gutting and demolition of the residential complex and the filling of the pit all the way to the sowing of a new lawn. The "artistic dialogue" primarily focused on the development of urban life in shrinking cities. The artists involved in the project included theater directors Christoph Schlingensief and Armin Petras, actress Bibiana Beglau and the Berlin-based artist group "Stadt im Regal".
Residents and guests had an opportunity to look around the "artistic" between July and September 2003. The project was accompanied by performances, forums, concerts, readings and exhibitions. In a series of interviews, films, conversations and events, artists and residents documented the situation on the estate, described the history of the city and outlined their visions for the future.