Projects
Following an evaluation of its activities to date, the Foundation is committed to bringing a sharper focus to its support and promotion activities in public urban spaces. These activities can be assigned to the individual core themes of the Foundation – light, green or developed space - or simultaneously to more than one of these themes.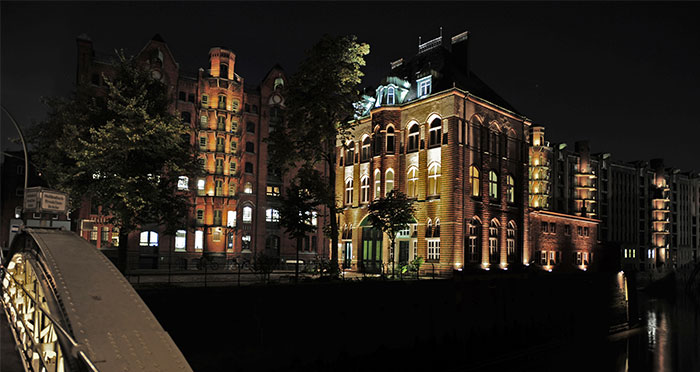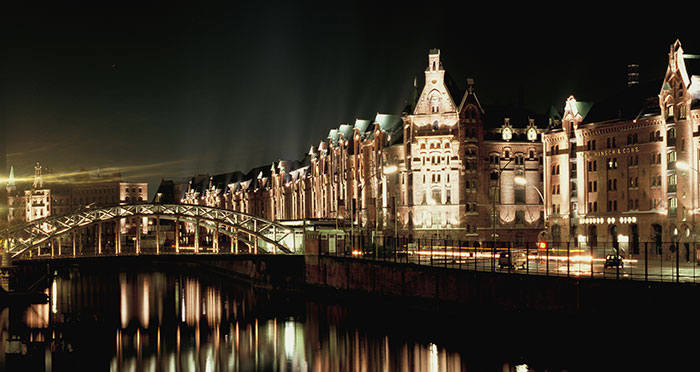 Illumination of the 'Speicherstadt' district
Every evening after sunset, Hamburg's famous "Speicherstadt" warehouse district is transformed into an illuminated work of art.
The "Lebendige Stadt" Foundation and Hamburger Hafen- und Lagerhaus AG (HHLA) collected over one million deutschmarks for the illumination of the historic warehouse quarter. The "Illuminated Speicherstadt" project was initiated and managed by artist Michael Batz.
More than 3,000 people came to the opening celebrations in April 2001 to marvel at the spectacle from aboard 55 motor boats – the biggest convoy of boats since the "Speicherstadt" was built in 1888. Thousands of visitors lined the bridges and riverbank promenades.
The illumination of the "Speicherstadt" district is one of the most interesting art and urban development projects in Hamburg. Thanks to the illumination of this city heritage district, the Hanseatic metropolis now boasts a new and truly international cultural attraction. An additional color "event lighting" concept has also been integrated in the overall scheme.